Introducing new music by Dan LaRocque and the band Parksville Rancher. Old mate Dave Dawson joined the Problematics Eric Napier and Brad Lambert for 5 songs recorded over 4 days including Big Bigger Bigot, Gordon Gordon What are you Snortin, Thorns and All, the Ballad of Les Battersby and Best Big Brother In The Land. Come hear the new songs
larry is the stage name used by Dan LaRocque on his debut solo cd, Skips Like Us. Presently living as a duck-farmer and web-technician, LaRocque has once again begun active writing and recording after keeping a low profile in recent years as he raised a young family on rural Vancouver Island.
His much downloaded song Wrestle With Me Xena was played for Lucy Lawless on BBC 4s cult tv chat show V Graham Norton. Lucy Lawless, the actress who played Xena for whom the song was written was making an appearance on the show and the song was played for her along with a challenge to actually wrestle. Ms. Lawless reportedly loves the song but declined the wrestling match.

The newest recording by Dan LaRocque, his Ballad of Les Battersby written as a tribute to one of the greatest anti-heroes in soap opera history, Coronation Street's Les Battersby. Handsomest man in all Weatherfield. Give us more Les.
Besides on his wildly popular bank-b-gone.com website, LaRocque the author has been published in such missives as Exclaim Magazine, Euphony Online, (Gum Rubber Chronicles) Vice Magazine and Penthouse Letters. His music and documentary broadcasts have been heard on CBC Radio's Basic Black, Richardson's Roundup, OutFront, On the Island, NXNW and todradio.com. His inventions include Totalog 2000, Gout-B-Gone, The Blame Merchants (and sister enterprise, The Bellyachers), and TarVac, a disposable lung flossing machine for smokers. Patents are pending.
he spent 7 years in the early 90s playing rhythm guitar with mythical Vancouver rock outfit, Sick Sick Yeah. The band is known to be more popular when they don't exist.
Though he recently turned 35 years old, he can't seem to shake the fist-waving pissy attitude of his youth, instead he's embraced it as is illustrated by new song Point Grey Gordon (Sink or Swim)
larry once earned his living shovelling shit for the ruling class. Literally.
How Canadian is he? Well, he lost his virginity 2 feet from the Centennial Flame on Parliament Hill. How Canadian is that?!!
he was traded in 2000 from the Okanagan Spring Brewers, a division four championship hockey team out of Delta B.C.. to the Parksville Leafs. A hard checking left-winger, LaRocque helped the team win both the regular season title and the playoff championship in just his second year in the league. See the trimphant team photo
Larry was hired and subsequently fired by CBC radio's Basic Black. His position as historical balladeer began and ended with the nine minute saga, The Mad Trapper From Rat River. The song was said to be far too long and not all that funny.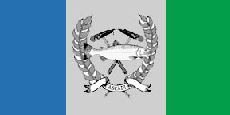 his debut solo record, "Skips Like Us", features guest performances by Shirra Wall, Brad Lambert, Dave Dawson, and James Junger. Songs include Dog For Hire, Cascadia, Cascadia, The Biggest Five Foot Six Man on the Team, Covering Up, Wrestle With Me Xena, Ditches In Which, and I Declare (In Three And A Half Minutes Or Less). The title was intended as a tip of the hat to the noble Student Loan defaulter
he won an accapella contest in April's Exclaim magazine with his original song Cascadia, Cascadia. The song was commissioned for the Cascadian separatist organization as an anthem to rally around in their quest for self-government. Senator Pat Carney is known to keep a copy in her car.